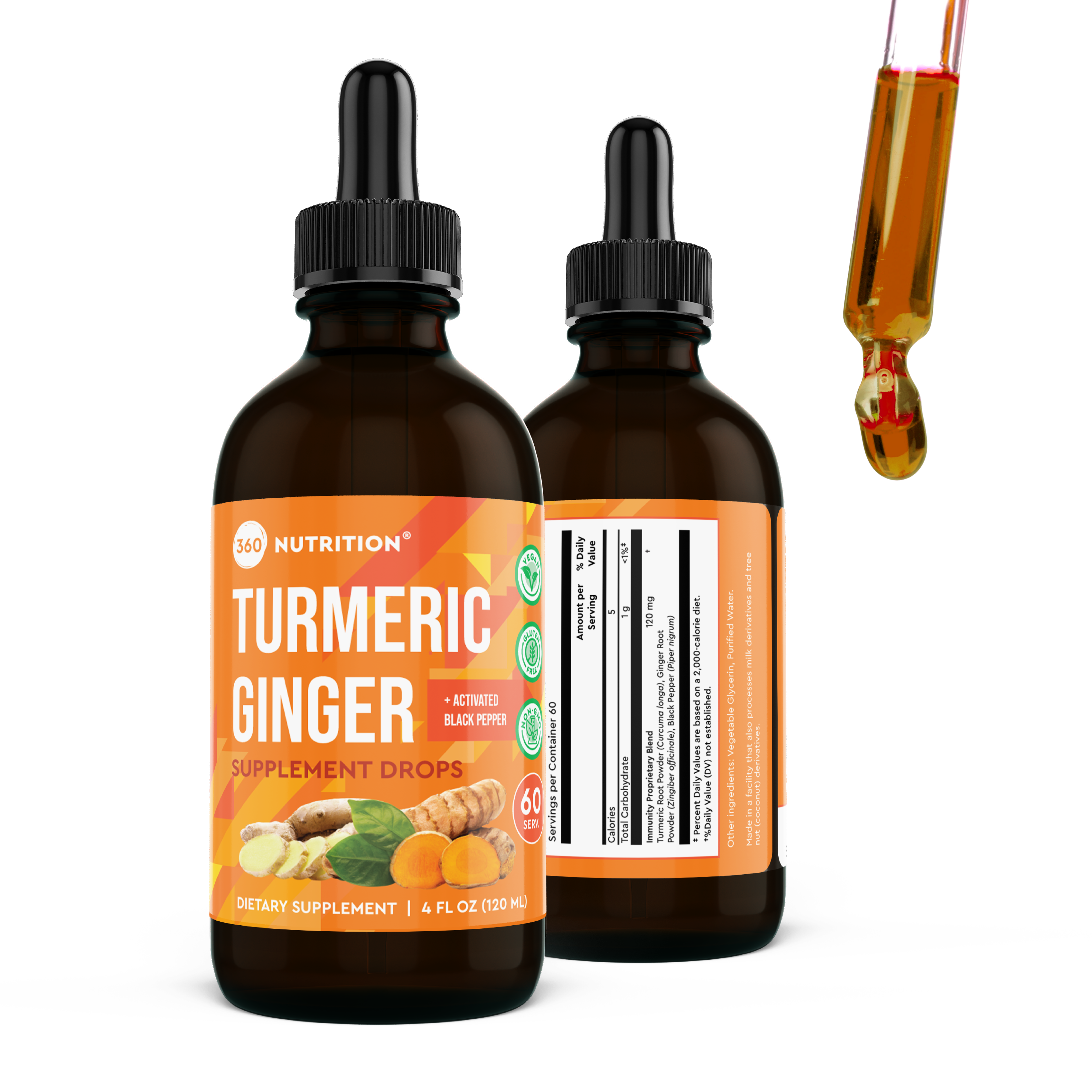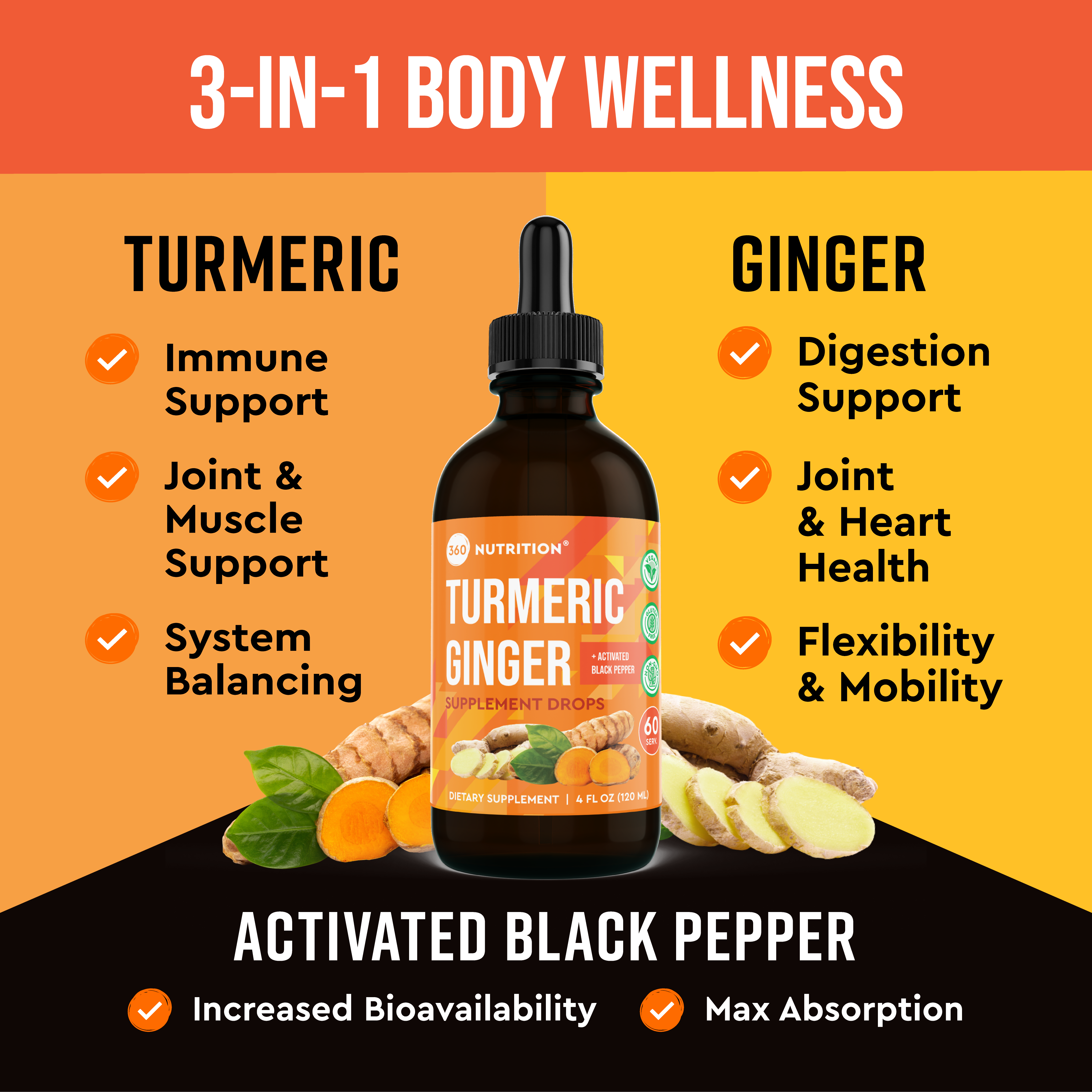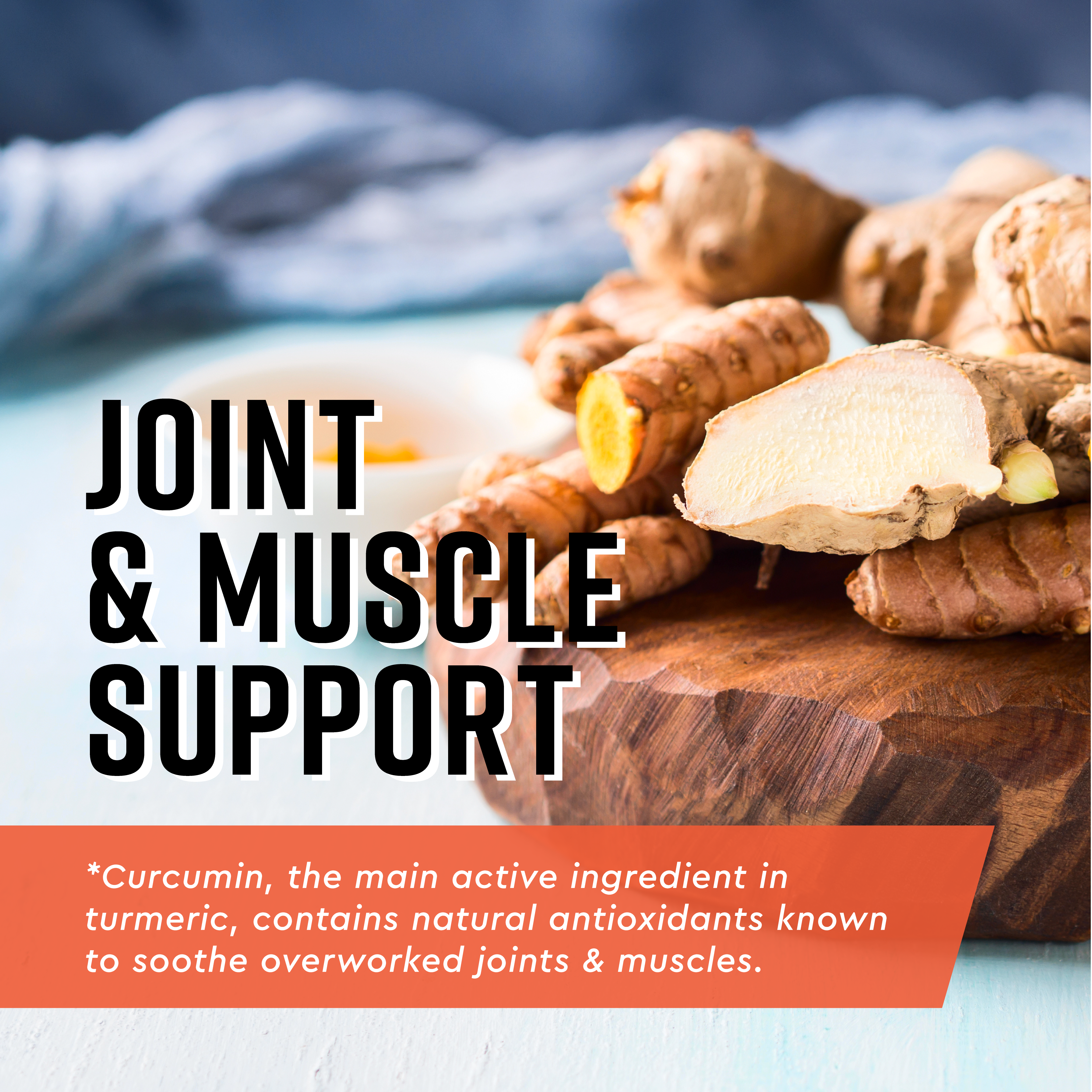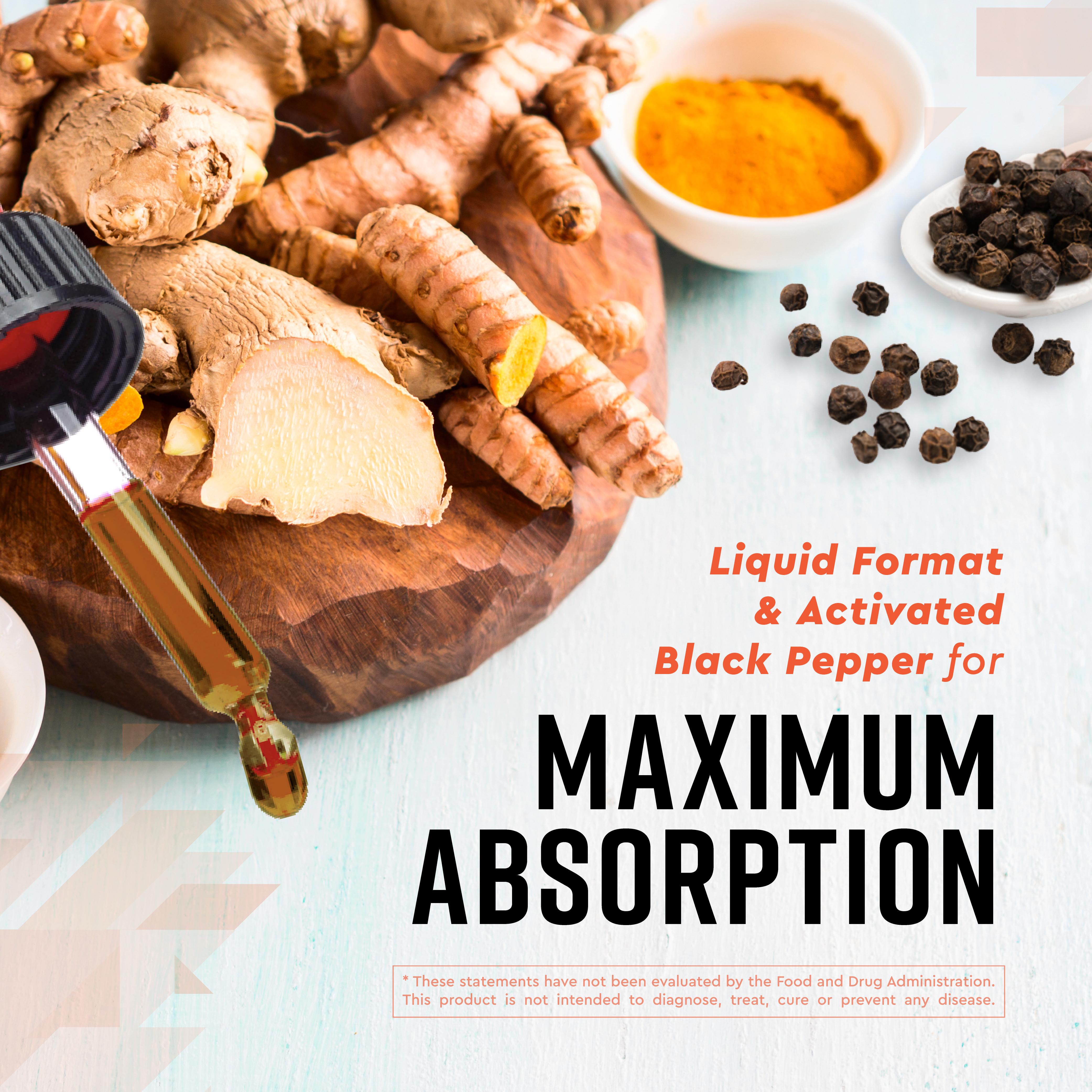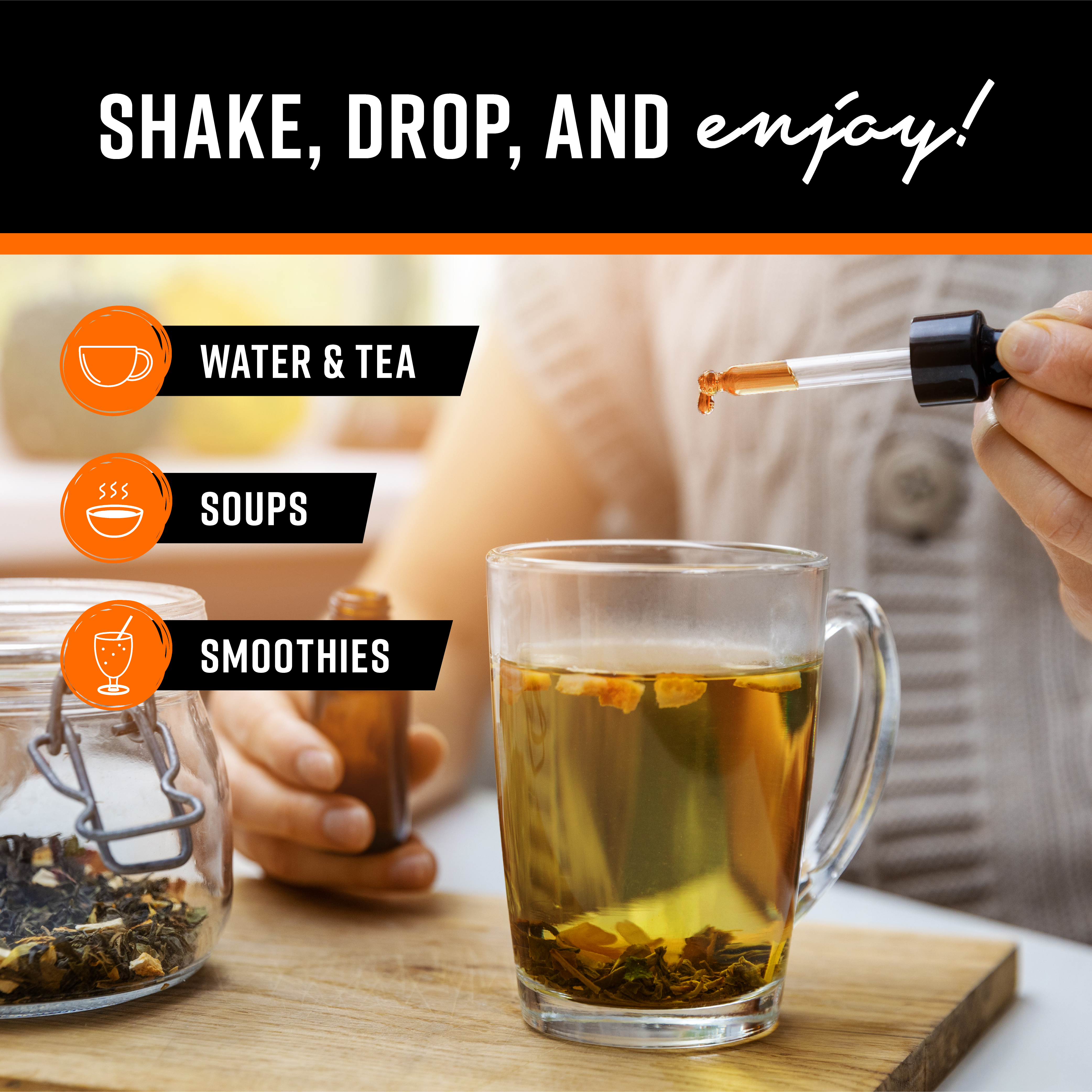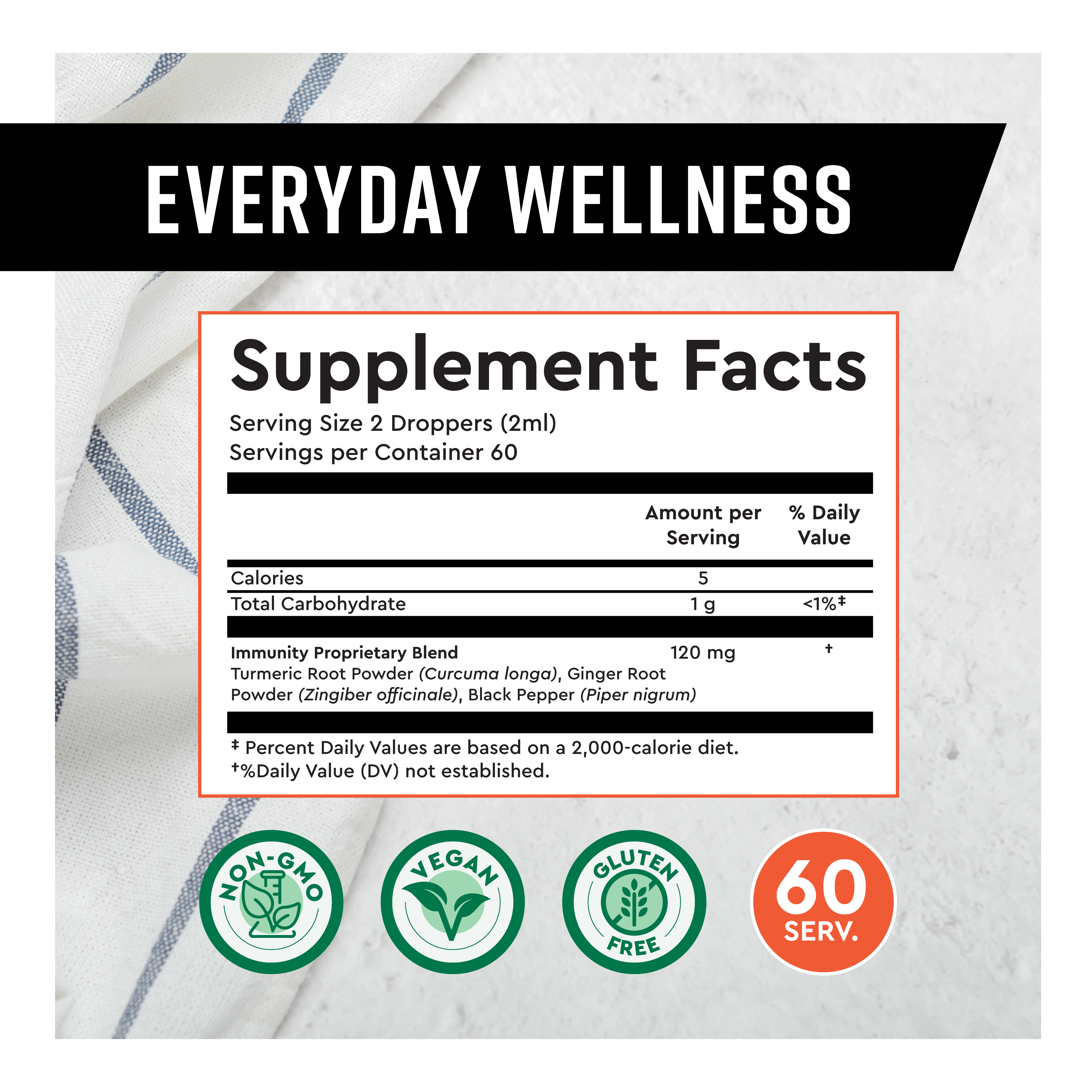 Turmeric Ginger Drops with Activated Black Pepper
🚀 ADD A BOOST: Simply add to smoothies, tea, coffee, or just plain water for a healthy beverage.
🧡 A HEALTHY DAILY RITUAL: Known to help relieve sore joints, improve gut health, and aid in digestion. Optimized with activated black pepper to help improve absorption.
👑 CAFFEINE FREE: A perfect way to start or end the day without the caffeine jitters.