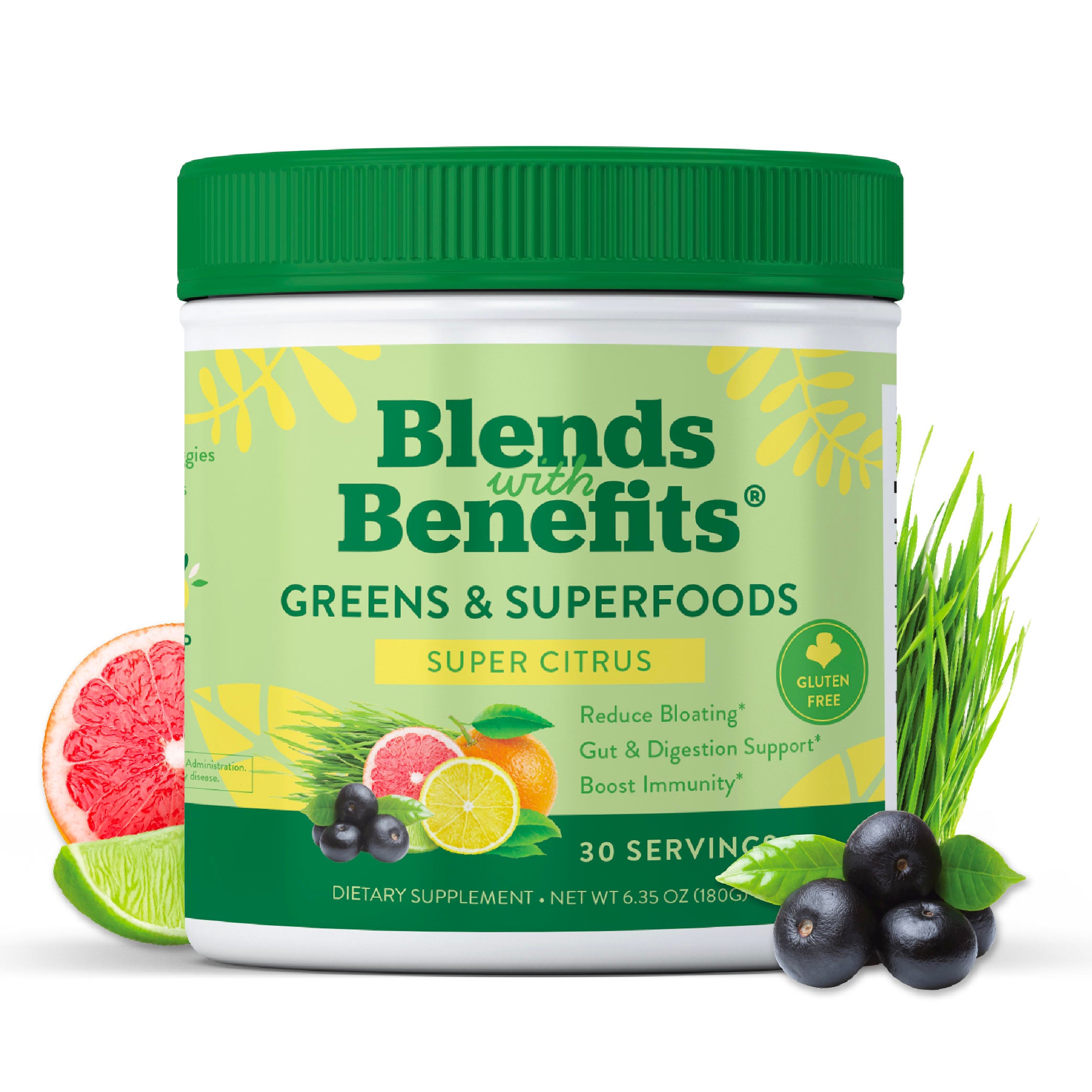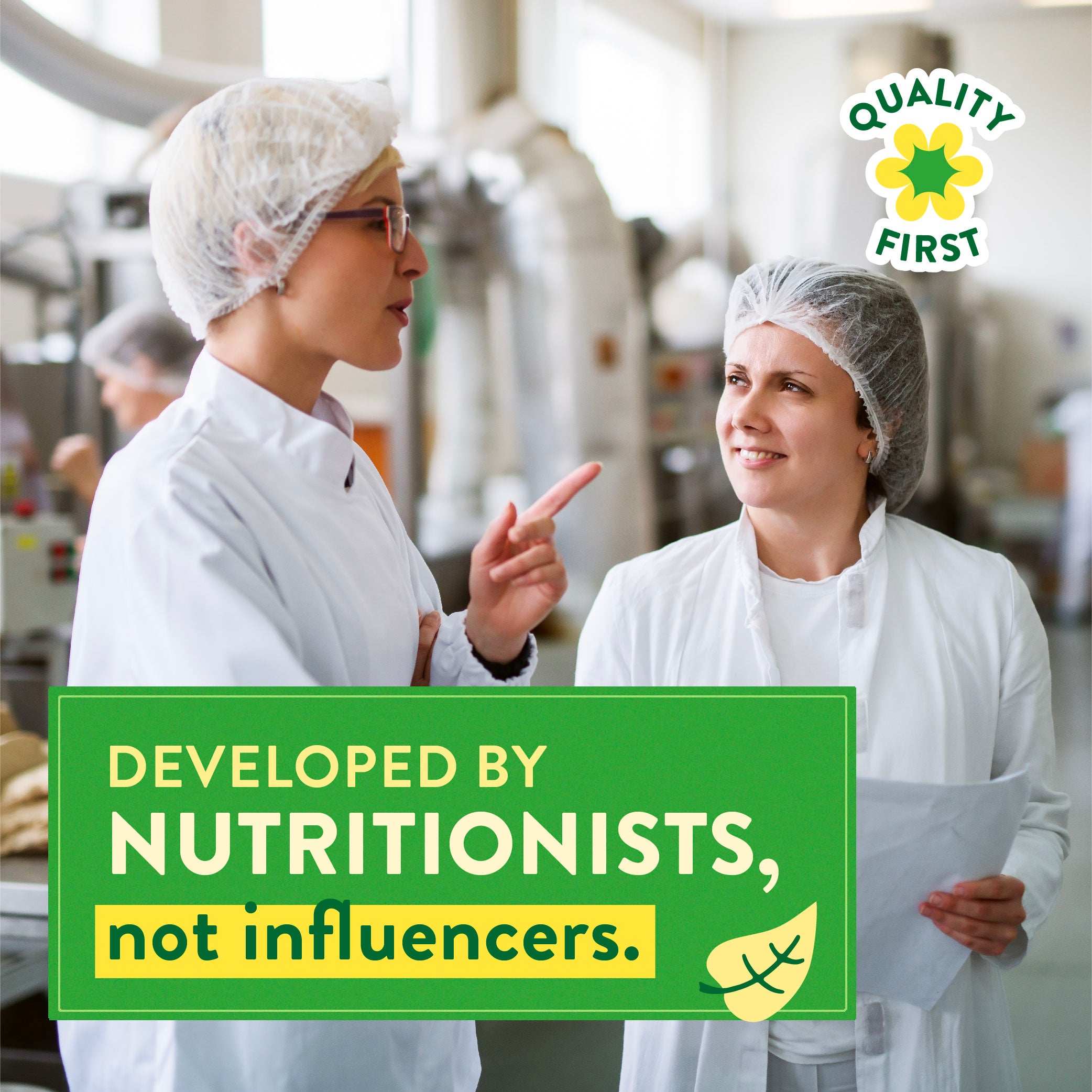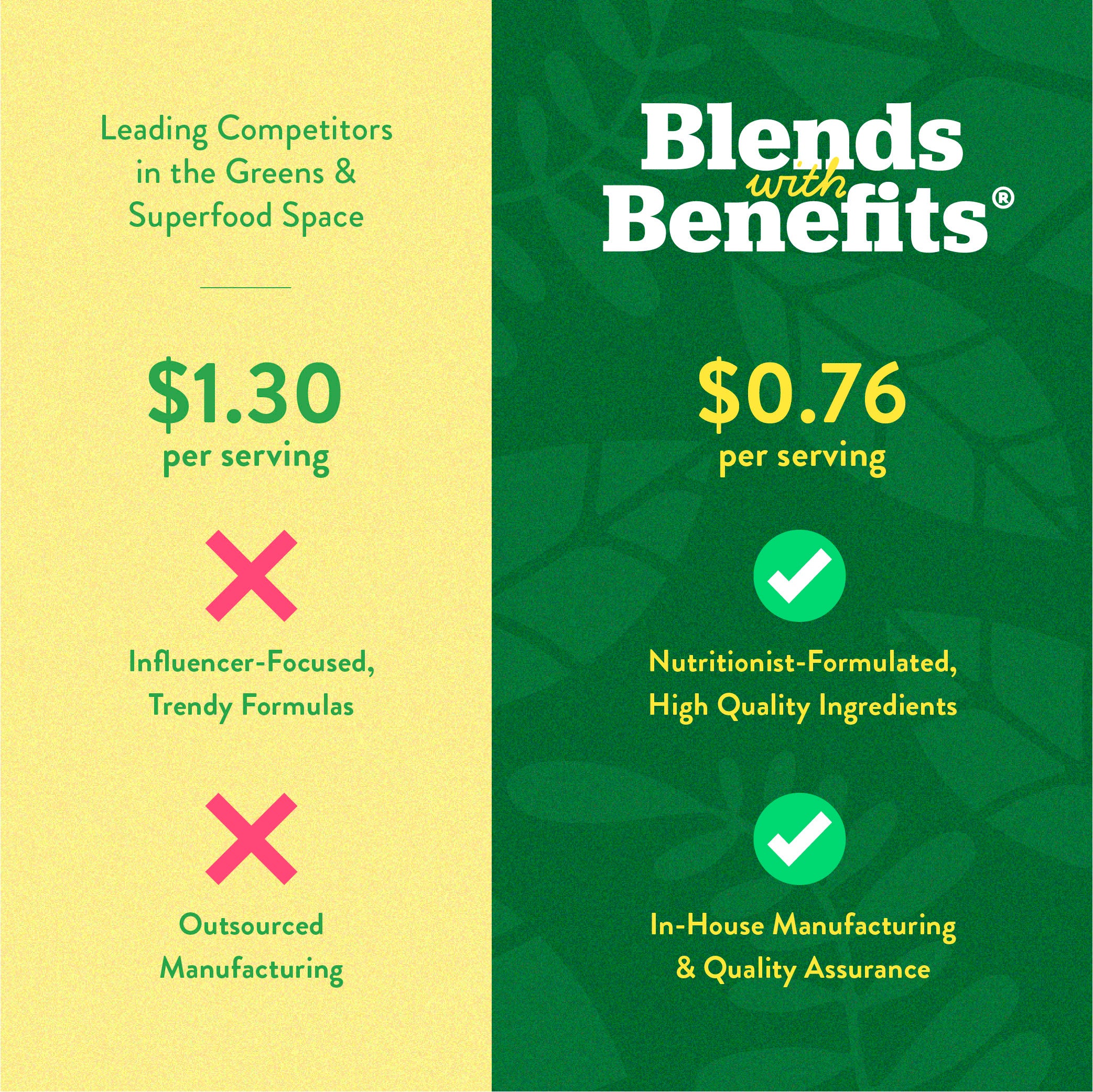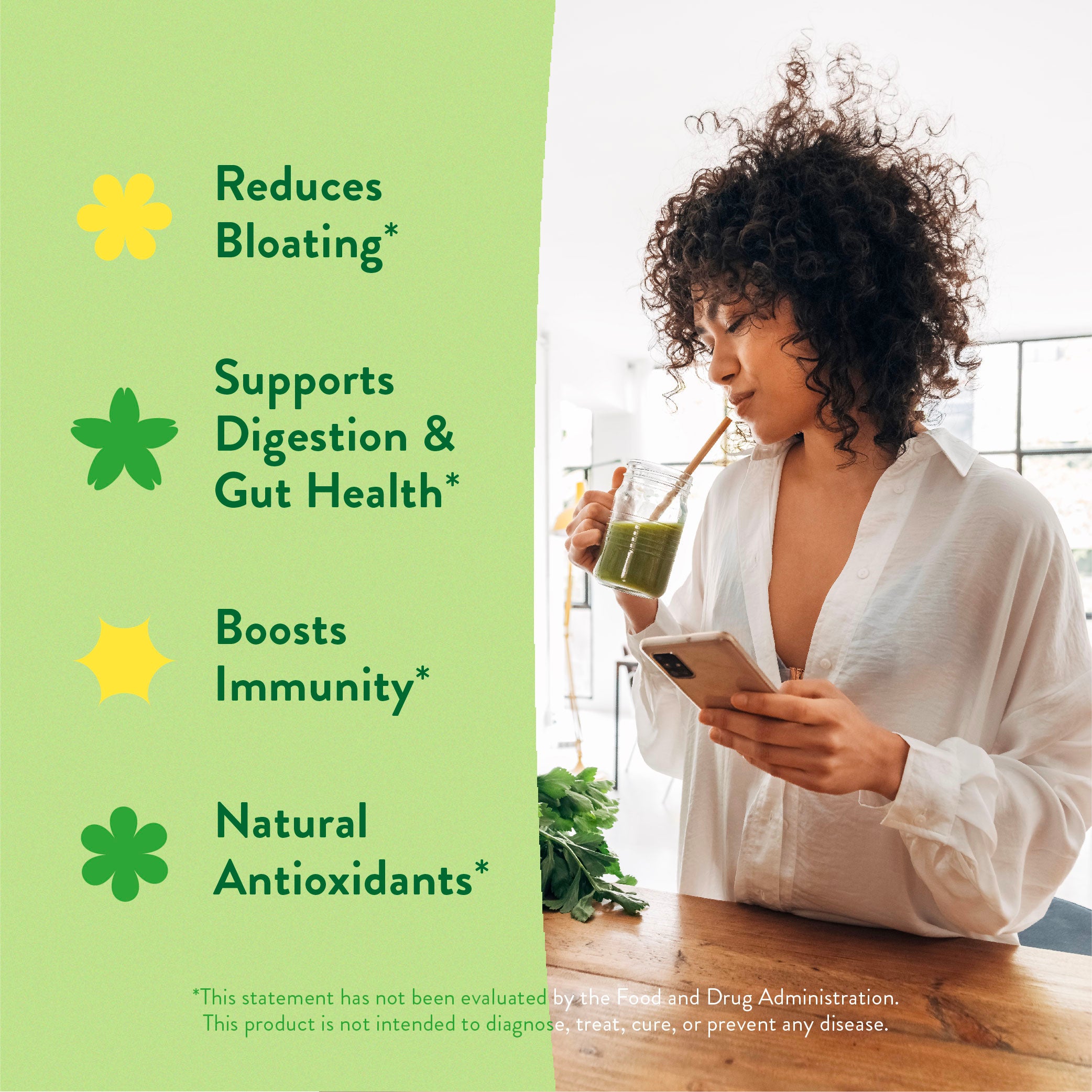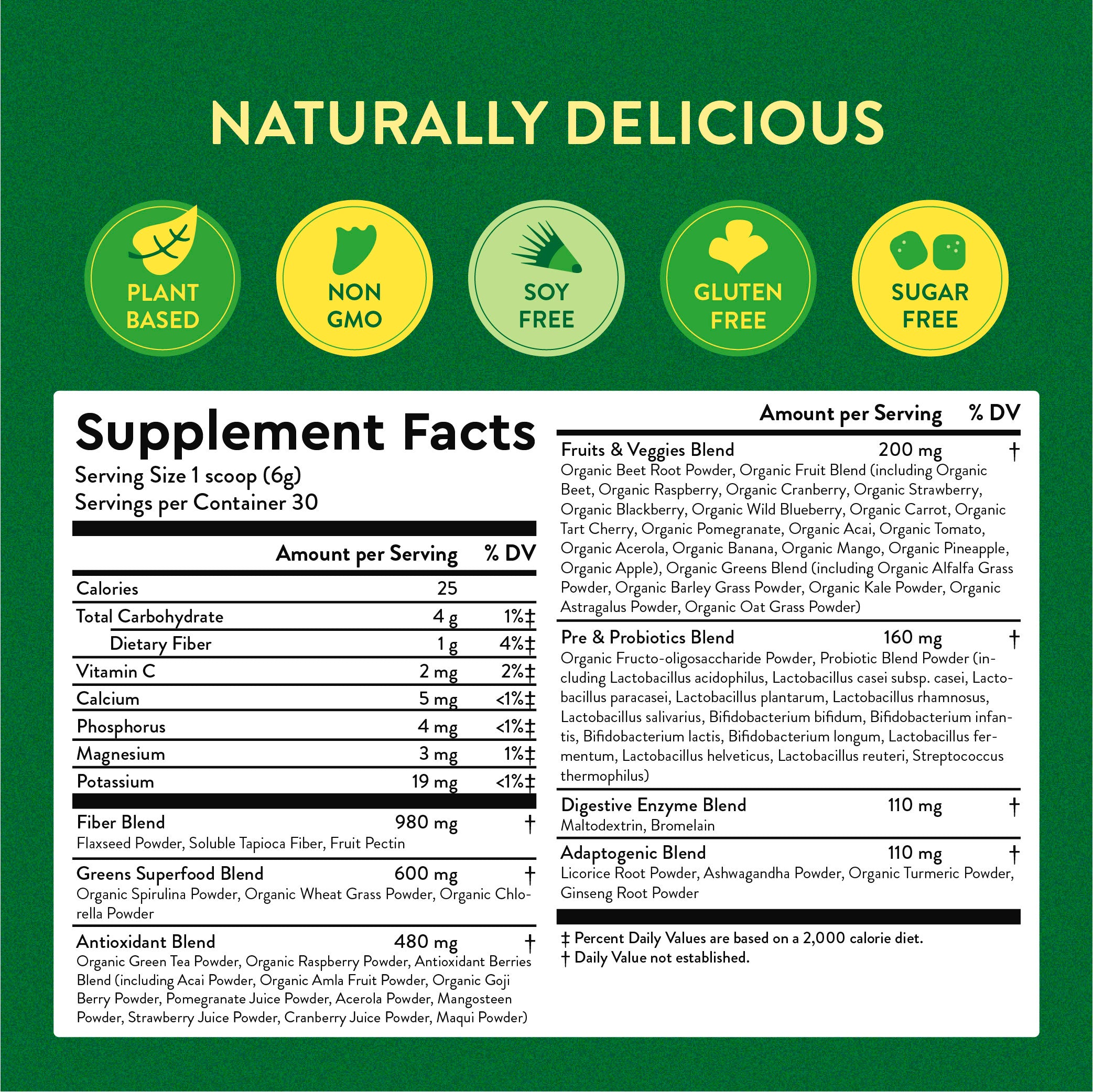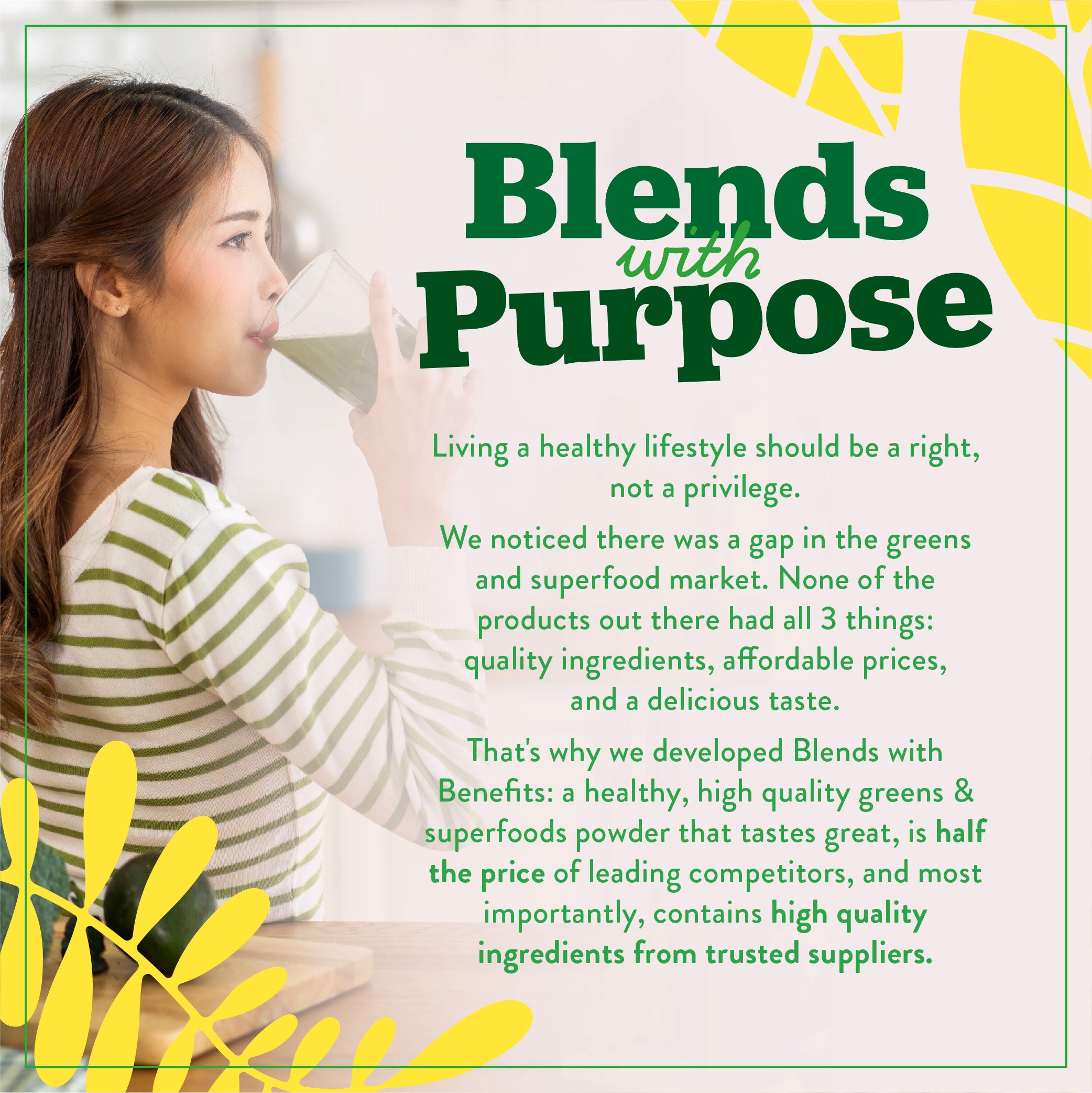 Super Citrus Greens & Superfoods
📋 NUTRITIONIST-FORMULATED: Our blends are developed by nutritionists, not influencers or current trends. 
🌿 BENEFICIAL GREENS: Help reduce bloating, support digestion and gut health, and boost immunity with this deliciously green blend.
🌈 ALL-IN-ONE SCOOP: One scoop of Greens & Superfoods contains unique blends of fiber & greens, superfoods, pre & probiotics, fruits & veggies, antioxidants, and adaptogens to give you a daily dose of wellness. 
👍 EASY TO ENJOY: Just scoop, stir, and sip! Add to a glass of water or mix with your favorite juice or smoothie recipe.
The Blend & Their Benefits 🌈
If you look at our Supplement Fact Panel, you'll see a wide array of superfood blends, packed with nutritious ingredients to support your daily wellness. Our experienced formulators sourced each ingredient from trusted suppliers that we have been working with for over 20 years.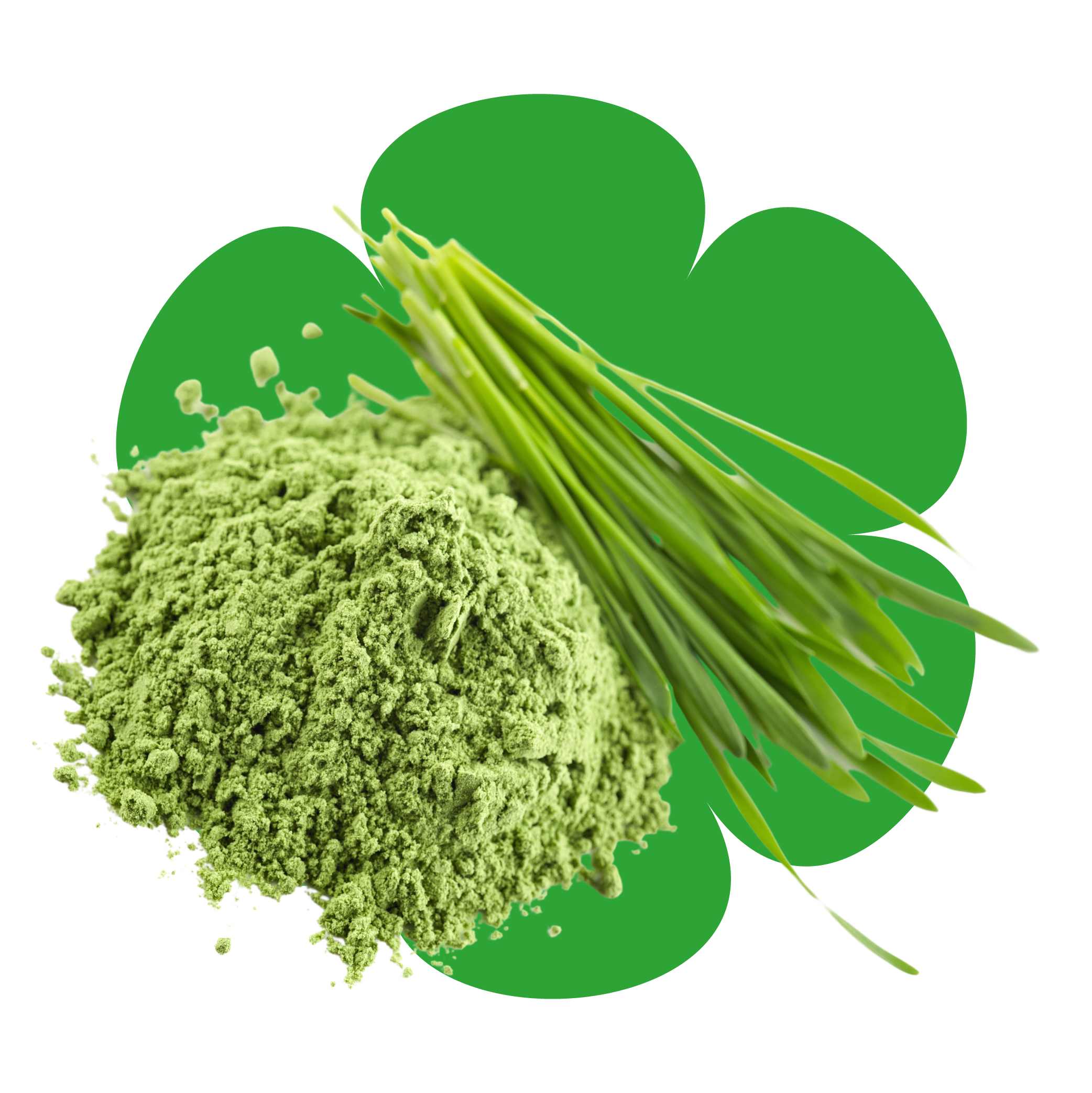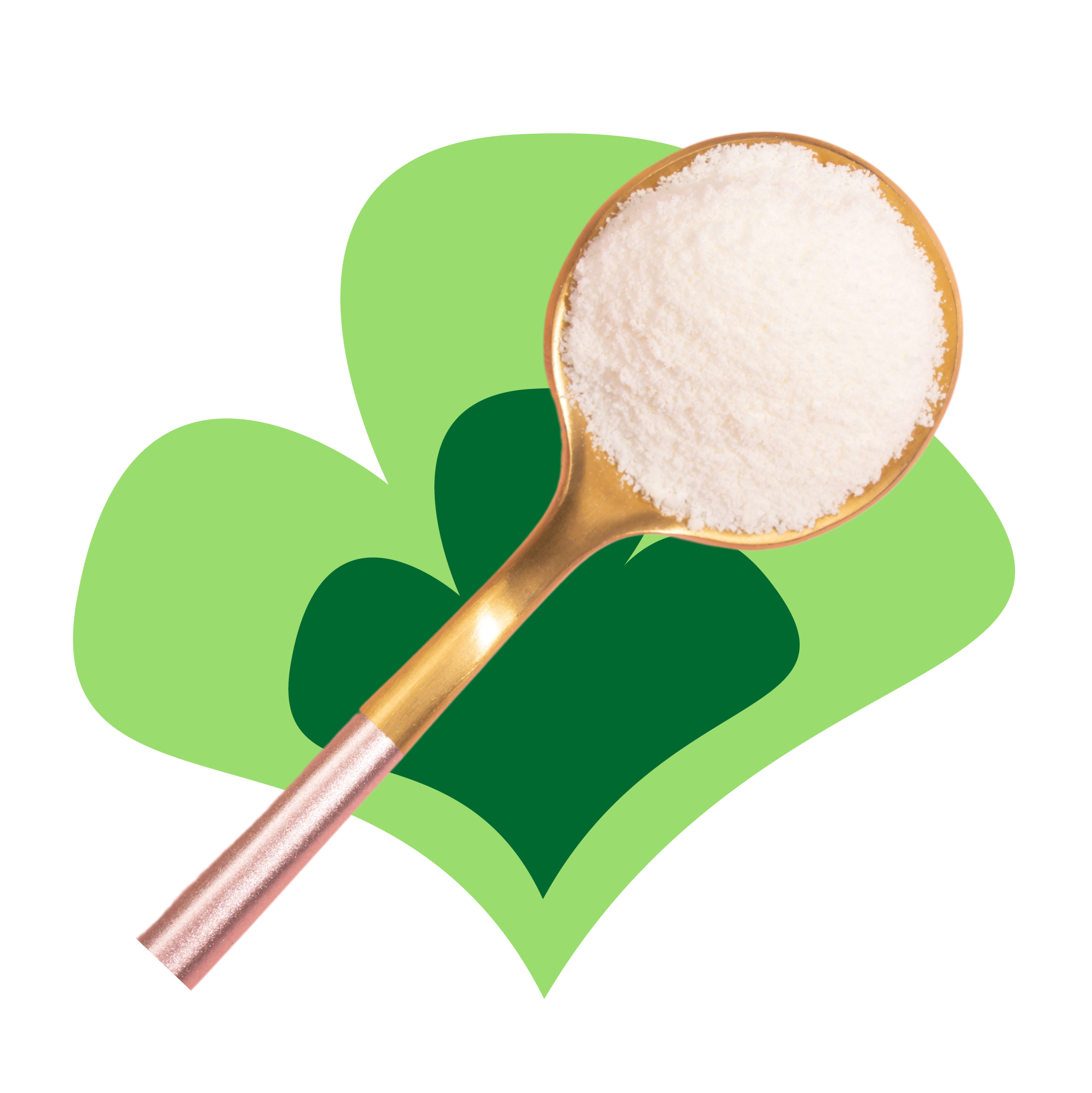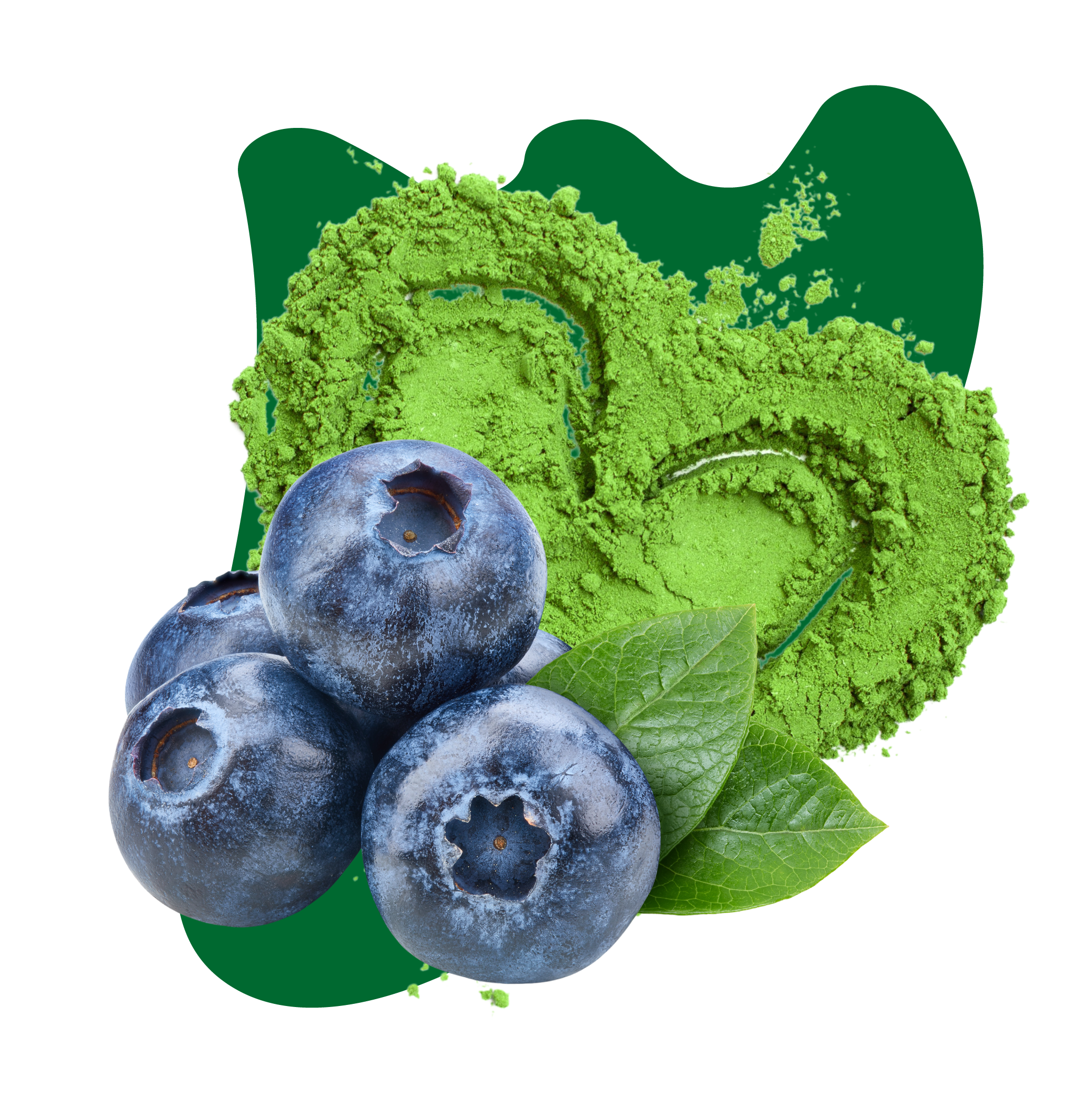 Fiber & Antioxidants
980mg + 480mg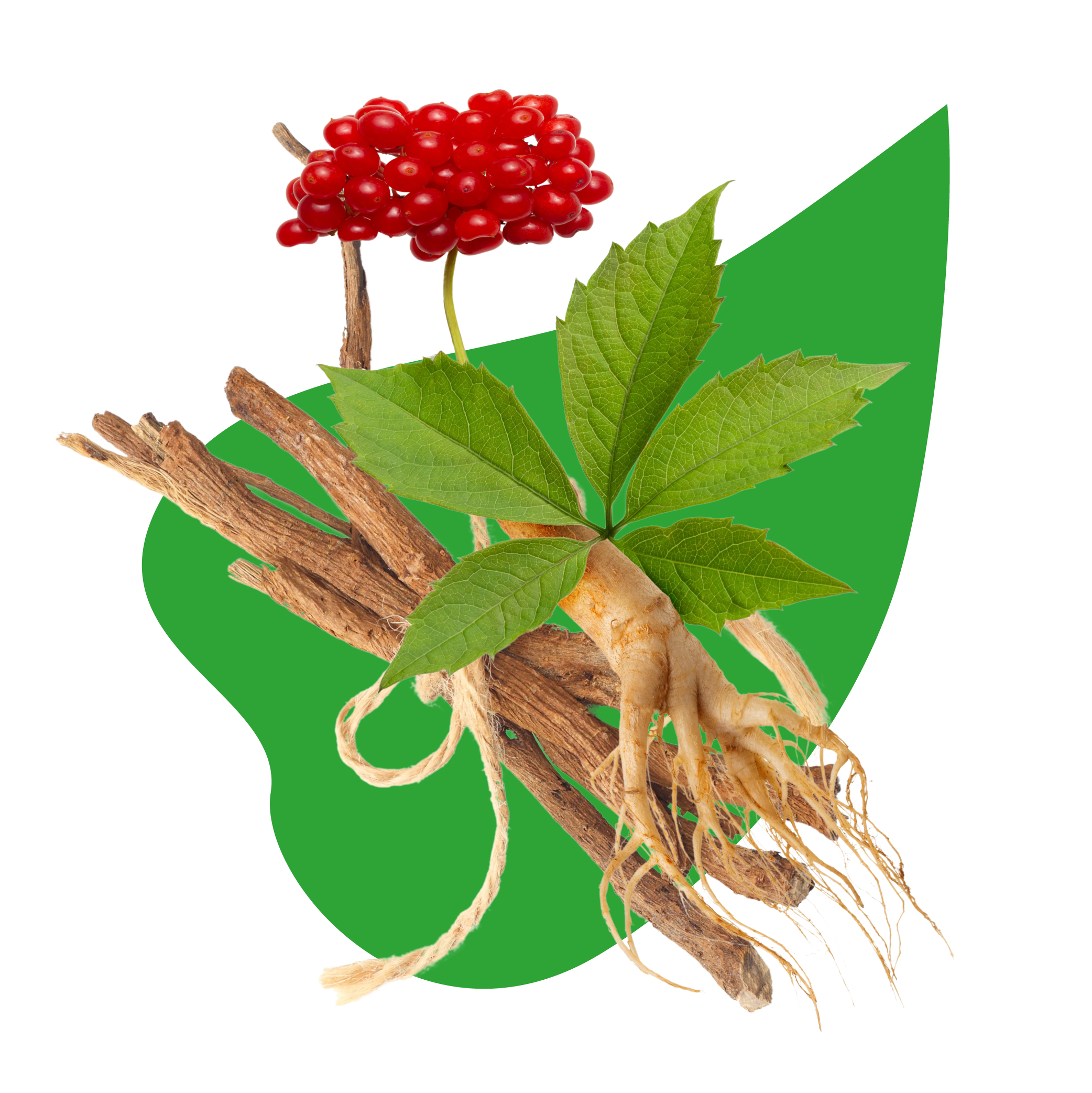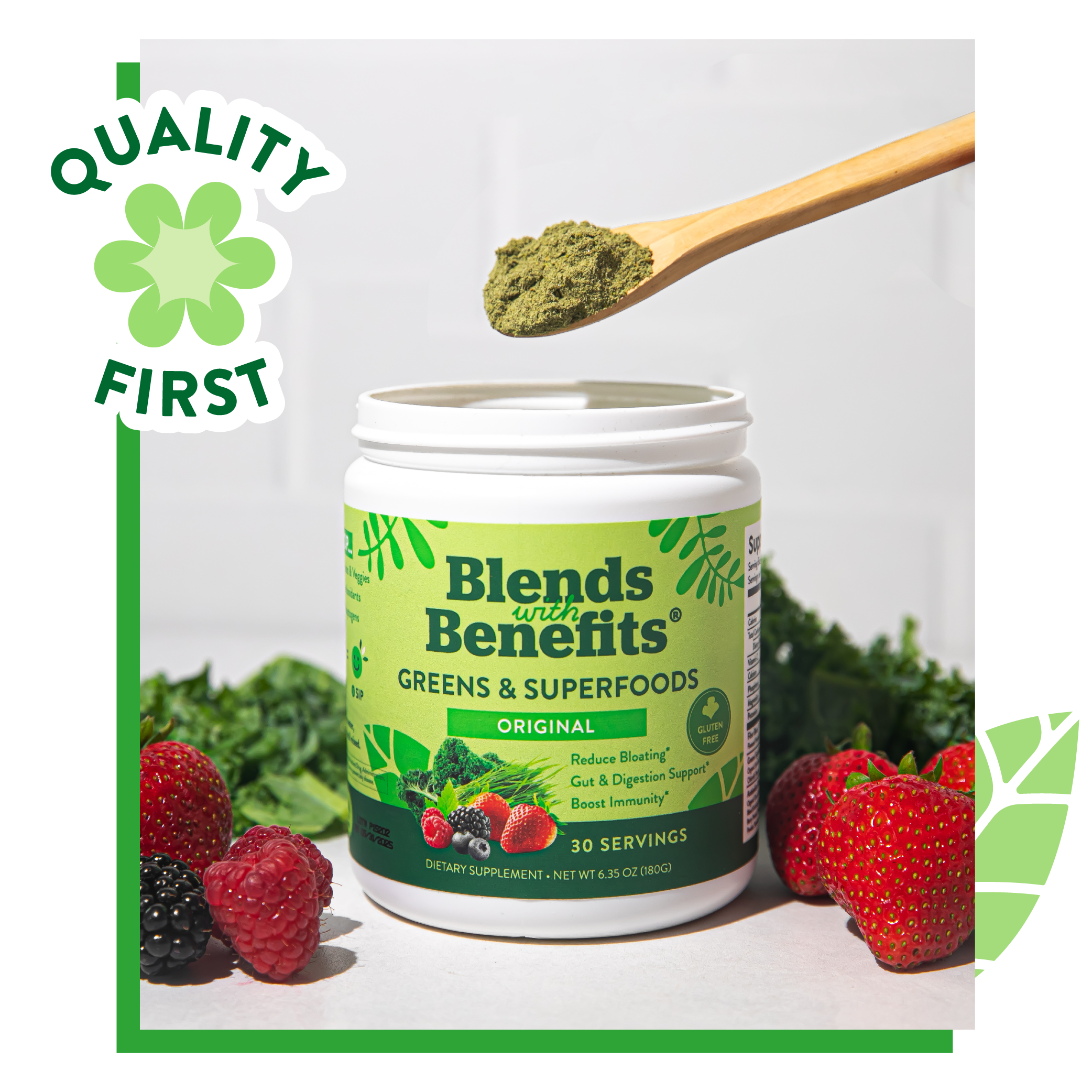 We're developed by nutritionists, not influencers.
We noticed a gap in the market when it came to greens and superfood powders.
That's why we created Blends with Benefits. Learn how we stay committed to providing you high-quality, affordable, and nutrition-first blends.