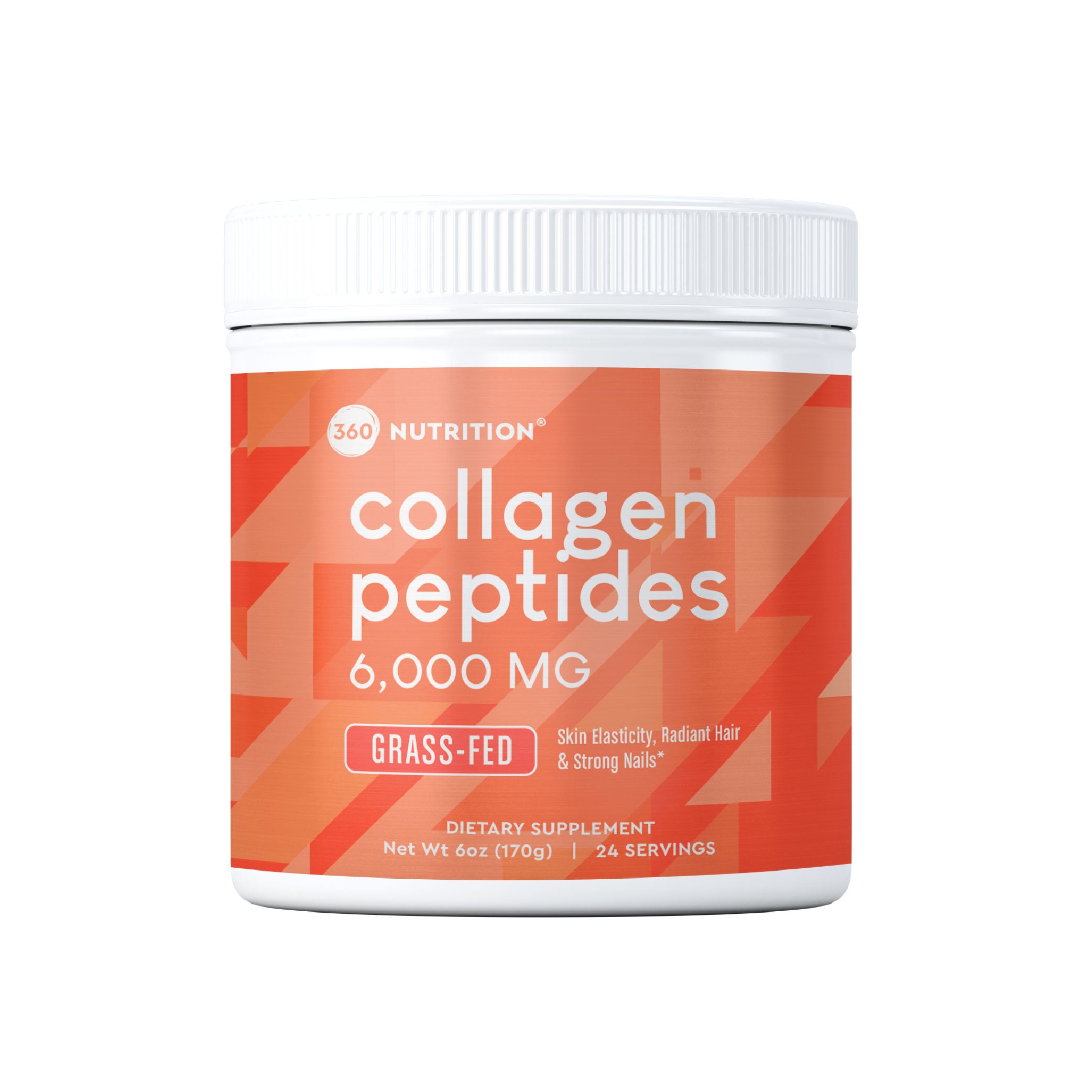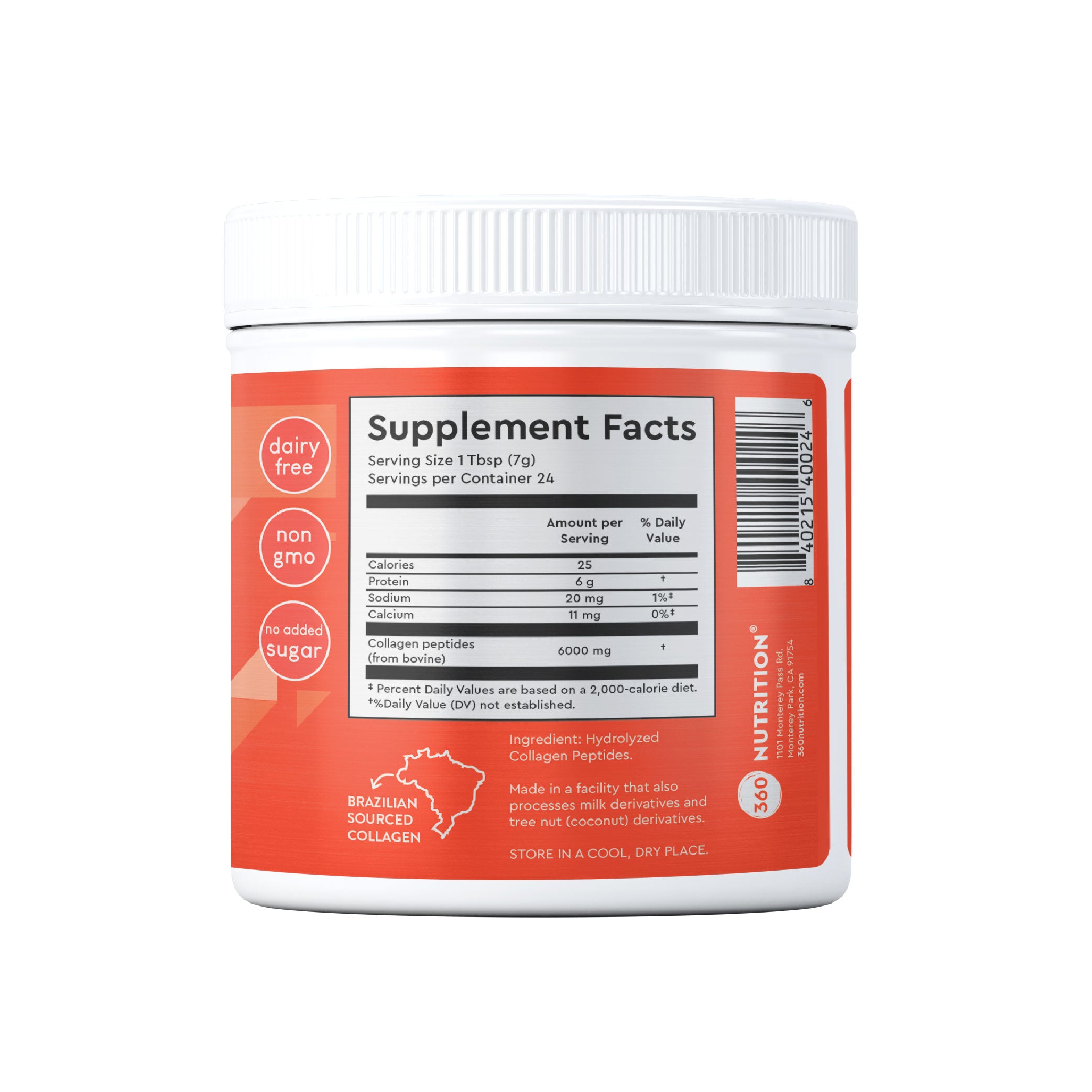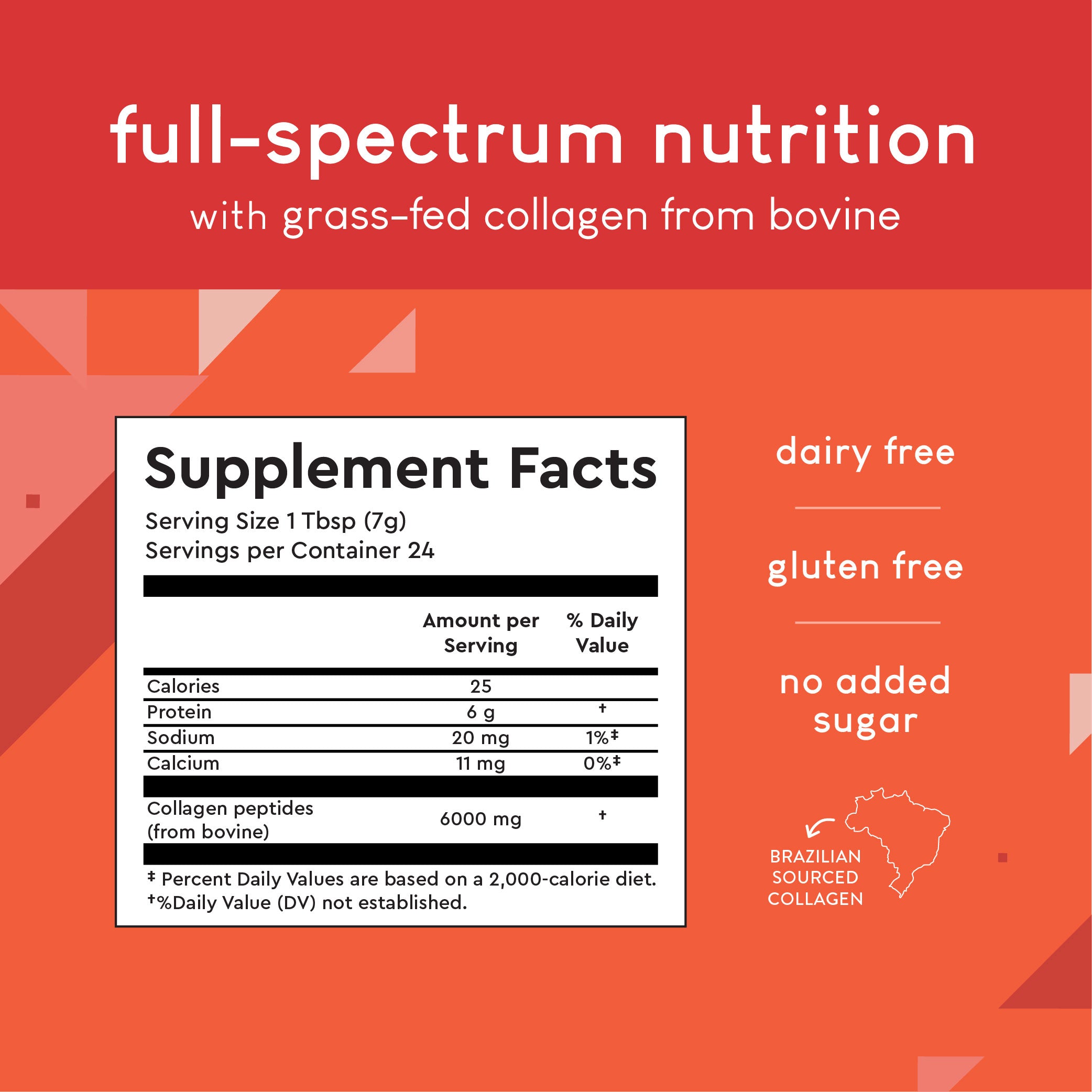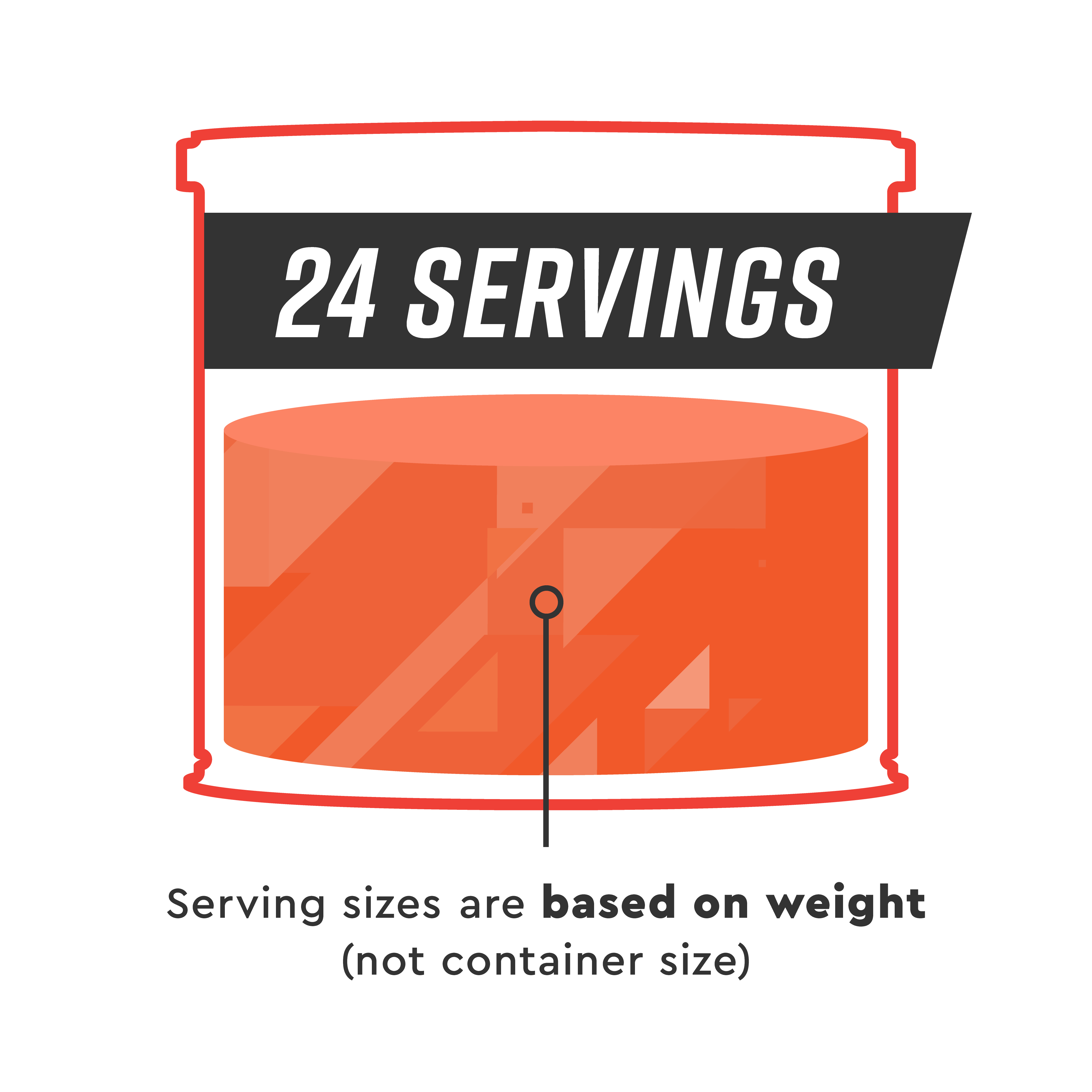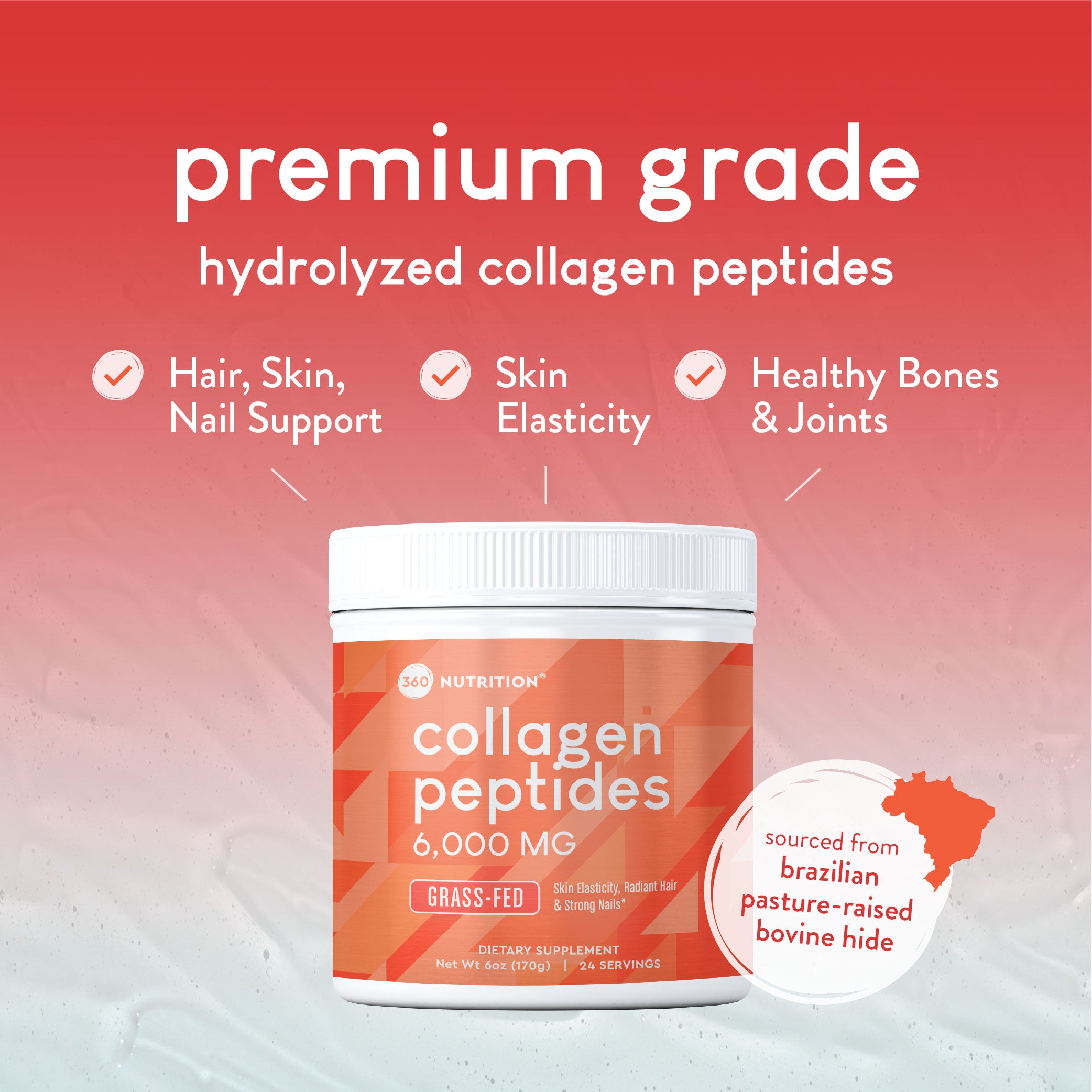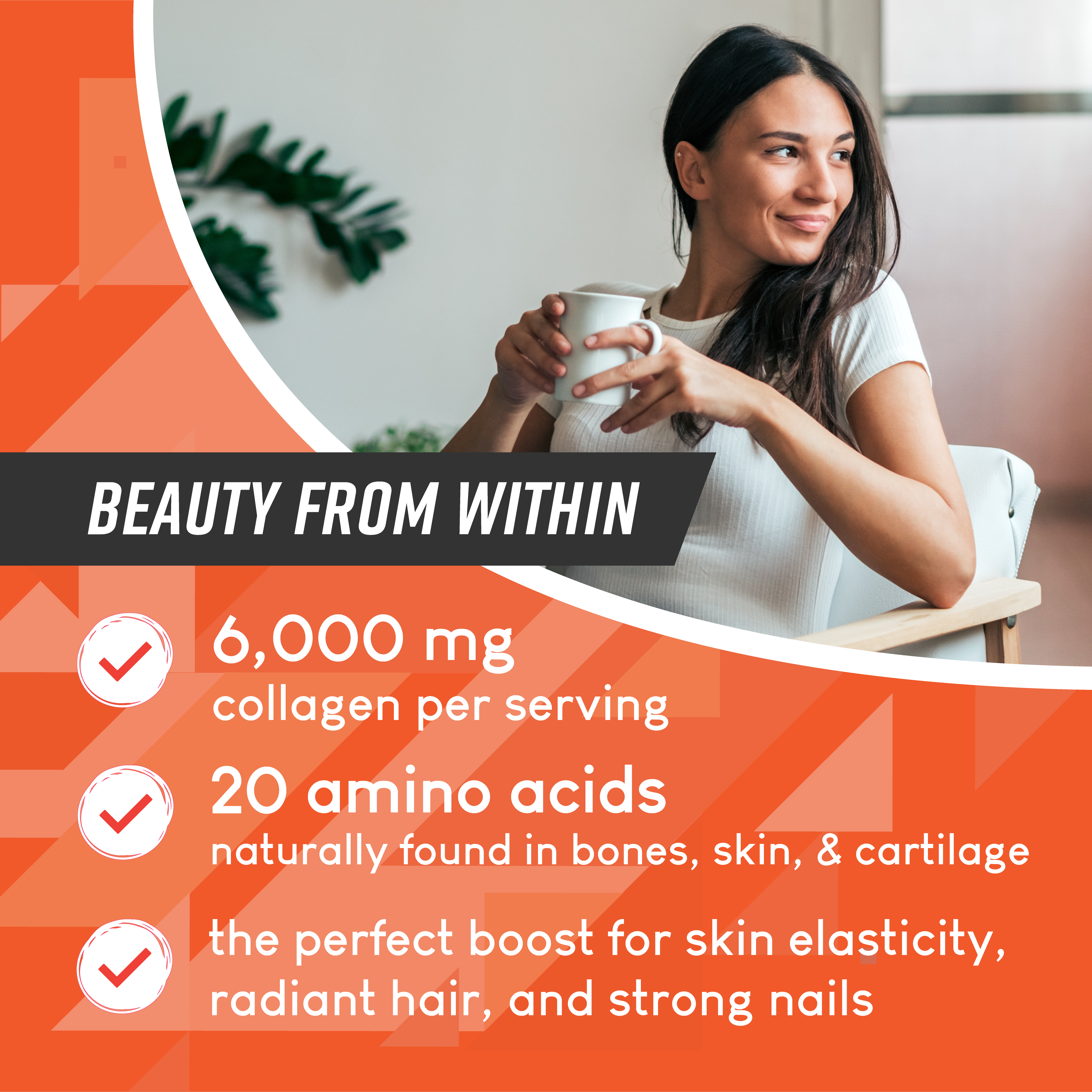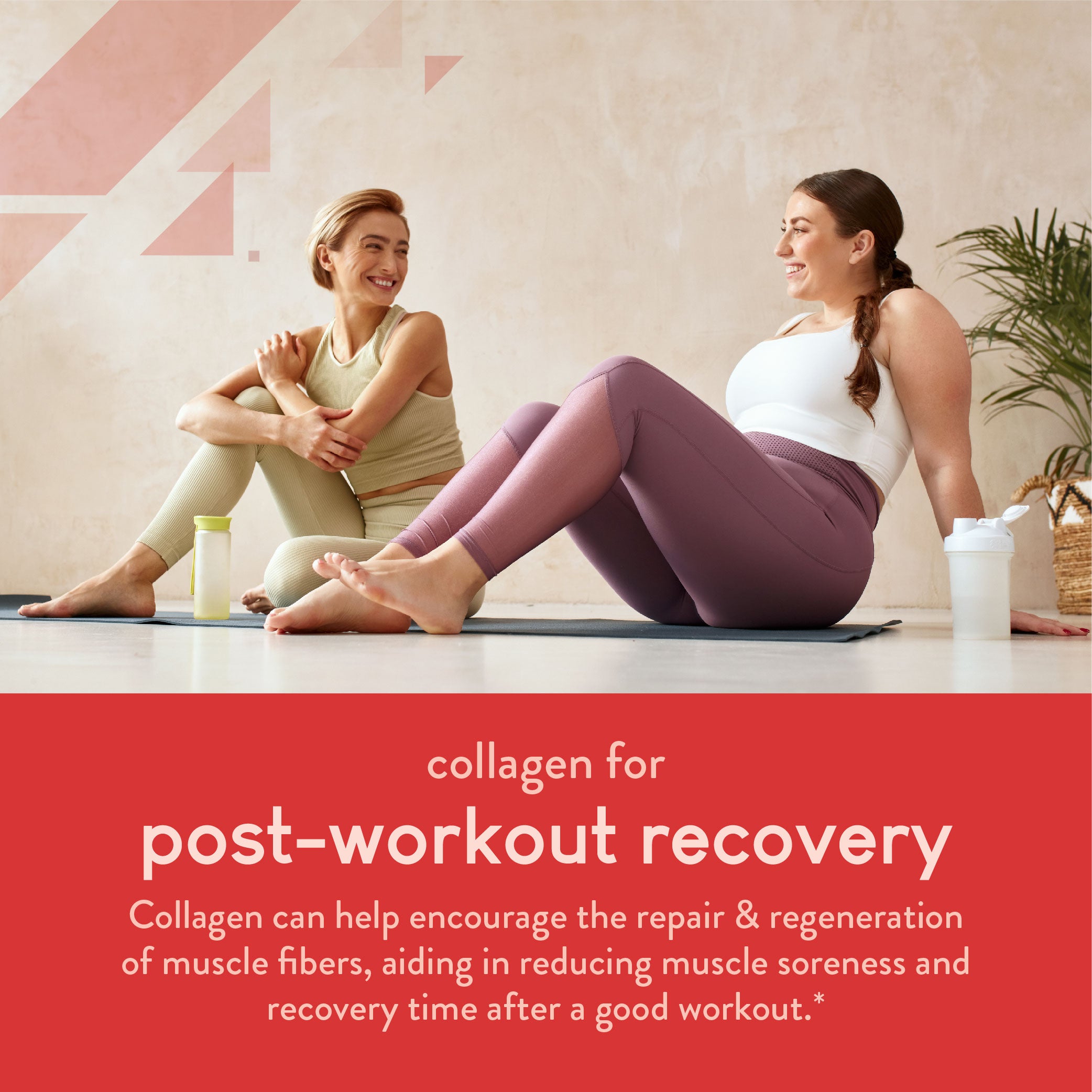 Collagen Peptides
😋 HIGH ABSORPTION: Our grass-fed collagen is sourced from Brazilian cowhide, providing the most potent form of collagen for tissue growth and repair. 
🌈 FULL-SPECTRUM NUTRITION: 6,000 mg and 20 amino acids per serving. Our collagen peptides are like a repair serum for your whole body, from head to toe.
👍 EASY TO USE: This powdered formula blends easily into your favorite food & drinks, and is easily digested for quick absorption into the body.